Robotics CoLab @Circuit Launch
Tue, Apr 20, 2021, 10:00 AM PDT – Fri, Jul 9, 2021, 5:00 PM PDT
Circuit Launch, 8000 Edgewater Drive, Oakland, CA, USA
The Robotics CoLab @Circuit Launch is a unique 12 week collaborative project-based learning experience.
Accelerate your knowledge and skill development goals with help from industry professionals and experts in robotics.
Project: Autonomous Humanoid Robot Office Assistant
Dive into computer vision, machine learning, ROS, 6DOF kinematics, grasping and autonomous navigation.
Explore the capabilities of open source 'Reachy' humanoid robot and the Ubiquity Robotics MAGNI mobile base. Together they become the ultimate robotic assistant, navigating the Circuit Launch office environment, interacting using two 6DOF robotic arms, communicating verbally with people, and even remotely interacting with VR telepresence.
You won't just be repeating a project others have done before; together with your team you will create entirely new functionality for Reachy.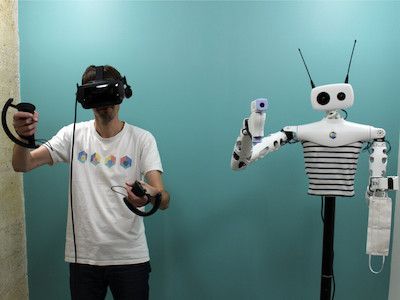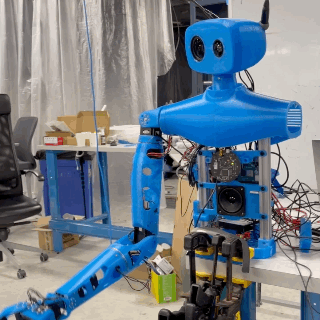 Building on the success of last session with 'Reachy', we will be pushing further into the world of computer vision, machine learning, ROS, and autonomous navigation.
Project Outcome 1: Navigate the Circuit Launch office and sell snacks to people at their desks.
Project Outcome 2: Greet a Circuit Launch visitor. After asking who they are here to see, the robot leads them to the member's office or desk, but only if the robot has seen that person come in today.
Project Outcome 3: Give a tour of Circuit Launch to those who request it. During the tour, the robot says hello to members it sees and tells the visitor about the member's amazing startup or project.
PROGRAM STRUCTURE
You'll be hands-on from day one.
During orientation week, the program kicks off with the plywood robot arm hackathon. Laser cut and 3D print parts, assemble together with stepper motors, solder electronics and program the arm to pick up objects. The rest of the first week will be spent getting to know our facilities, equipment, tools, the program methodology and the team.
From week 2 we will be implementing an industry standard SCRUM Project Management methodology for the team to manage the project. You will engage in weekly sprints towards our goal and be held accountable for your tasks by your team members.
Custom specialized workshops, mentor-led study halls, and intensive knowledge deep dive sessions will be held throughout the program. These sessions are intended to target knowledge and skill gaps, and provide momentum to overcome obstacles.
Technical mentors will be guiding students along every step of the way; not lecturing, but enabling you to learn by doing.
ENTRANCE CRITERIA
For the team program, applicants will be chosen based on experience in at least one field of technical knowledge that is applicable to the project. No more than 50% of the students can be exclusively virtual. If you are not accepted for the Team Program you will have the option to join the Individualized Program.
ATTENDANCE
Students can participate virtually or in person. During COVID, we have a limit of 10 students in the Lab at any one time. Please see information below regarding COVID compliance.
The program commences Tuesday 20 April and concludes Friday 9 July 2021.
At least 20 hours per week commitment is required which includes 6 hours per week of team/group sessions during weekdays.
COLAB FEES
If your application is successful, you will be notified via email and once you accept, payment will be due.
COVID COMPLIANT
This program is COVID compliant. Full social distancing and safety protocols are in place. Team sessions are part virtual and part small group in-person.
For greater details regarding the program, check out our blog or contact us.