Sat Oct 23, 2021, 10:00 AM - 4:00 PM (PDT)

The Silicon Valley Robotics Robot Block Party is BACK! Demos, workshops, job fair, speakers, robots, fun and fiesta!
About this event
The Silicon Valley Robotics Robot Block Party is BACK! 
Join us at 
Circuit Launch
 in Oakland for a Saturday full of robot demos, developer workshops, speakers, job fair, show'n'tell and most of all lots and lots of fun!
AGENDA (still improving!)
Robot Demos (upstairs, downstairs & outside - all day)
Tech Talks & Engineer Office Hours (from 11 to 3pm)
Robots On Ice Teaser
Indoor DIY Robocar Racing Track Testing
Outdoor AgRobotics Rover Competition (details Oct 1)
Indy Autonomous Live Stream
Make Spot Dance Workshop
MechLabs Robot Building Workshops
Robojobs Job Wall & Community Notice Board
Women in Robotics Networking Event
Black in Robotics Networking Event
Bots & Beer Networking Event
Food & Ice Cream Trucks
What are you going to bring??? (aside from your masks of course!)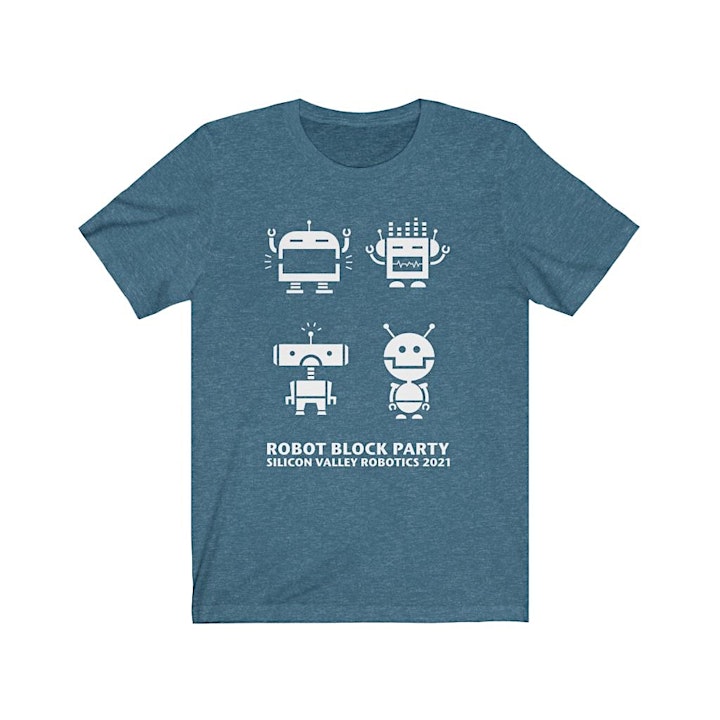 Wear any Robot Block Party T-shirt to the party on Oct 23 and we'll give you free food!
Volunteer ahead of or for the day and we'll give you a free T-shirt!
How it works:
General Admission is free and limited only by our location capacity. In addition, when you register for a GA ticket, we ask you to tell us if you'd like more information about:
Showcasing your robot
Attending Developer or Robotics Workshops
Attending the RoboJobs Fair
Attending Mentor/Investor Office Hours
Submitting a Startup Pitch
Applying to Speak
Or Sponsoring the Robot Block Party
Company Reservation is $100 and guarantees you any, or all of, the following:
Small demo space (4'x4' or tabletop)
Access to RoboJobs Fair jobs board and applicant resumes
Listing as a Robot Block Party Exhibitor
Opportunity to upgrade if you'd like to do more
Sponsoring Company starts at $300 depending on what benefits you'd like:
Host a Developer or Robotics Workshop
Speak on Main Stage
Showcase Robot on Main Stage
Access Startup Pitch Materials
Participate in Mentor/Investor Office Hours
Large demo space indoor or outdoor
Sponsor a food truck or Brazilian BBQ
Something we didn't think of?
* we do not recommend you attend unless you are fully vaccinated against COVID.
Sponsored by:
your company name here!!

Supported by: